Know The Celiac Symptoms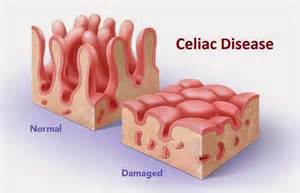 Do you know the symptoms of celiac disease? I guess a lot of people may not. The objective of this article is to make more people aware of the symptoms so that they can take corrective action steps if they are experiencing any of these symptoms or observe any of them in other family members or friends. This is an important question and needs to be answered.
Celiac disease is an autoimmune disorder that damages the lining of the small intestine when gluten is consumed. It may cause abdominal pain, diarrhea, and eventually diminish the ability to absorb nutrients from foods being consumed.
If not treated, it may also cause long-term health complications such as anemia, liver disease, and cancer of the intestine and other diseases. There is no cure for celiac disease other than to stop eating gluten and going on a gluten free diet.
Common Celiac Disease Symptoms
Here is a great video on some of the symptoms of Celiac Disease:
Symptoms of celiac disease will vary from person to person. Below are some and most common ones and some of these are visible to the naked eye:
Iron-deficiency anemia
Fatigue
Bone or joint pain
Arthritis
Osteoporosis
Depression or anxiety
Tingling or numbness in the hands and feet
Seizures
Missed menstrual periods
Infertility or recurrent miscarriage
Canker sores inside the mouth
Dermatitis herpetiformis (itchy skin rash)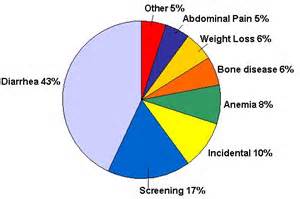 Chronic and sustained damage to the intestines caused by celiac disease can result in the malabsorption of nutrients from the foods being consumed. This is common in children and adults. Some of the complications associated with malabsorption include:
Bruising easily
Depression or anxiety
Fatigue
Hair loss
Itchy skin
Mouth ulcers
Muscle cramps and joint pain
Nose bleeds
Short stature
If you should notice any of these symptoms this may be a clue that the individual may have celiac disease. Consult your physician to have tests done to determine if the person actually has celiac disease. Also, be sure to remove gluten from the person's diet.
Symptoms of Celiac Disease in Infants and Young Children
As a parent of a young child or infant you can determine if any of the following signs are present:
Abdominal bloating and pain
Chronic diarrhea
Vomiting
Constipation
Pale, foul-smelling, or fatty stool
Weight loss
If you should see any of these signs, be sure to contact your pediatrician or doctor at once.
Malabsorption of Nutrients in Infants and Young Children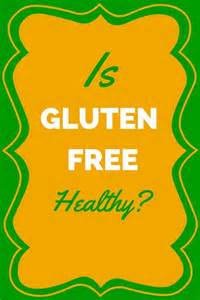 Children with signs of celiac disease will show some malabsorption of nutrients of the food they consume. Here are some of specific signs to look for:
Failure to thrive
Delayed growth and short stature
Delayed onset of puberty
Dental enamel defects of the permanent teeth
If you detect any of these conditions, consult with your physician or pediatrician at once.
Diagnosis Tests
More doctors are now becoming aware of individuals being allergic to gluten or may have celiac disease. Your doctor can perform the following tests to determine if you or your child or anyone in the family has celiac disease.
Comprehensive Physical Exam –

Your doctor asks about your symptoms and medical history.

Blood Test –

This test can detect if certain anti-tissue transglutaminase or anti-endomysim antibodies are elevated. These antibodies are produced when people with celiac disease eat gluten. Celiac disease is hereditary and other family members may also need to be tested.
Intestinal Biopsy – An intestinal biopsy can assess if there is damage to the villi in the small intestine.
Cross-Reactor Foods To Avoid 
For anyone who has been diagnosed with gluten sensitivity or celiac disease, it is vital that they avoid some of the cross-reactor foods. A cross-reactor is a food that has a protein in it that the persons immune system will attack it as if it was gluten. Even though the reactor foods do not contain gluten and were formerly OK to eat, it is highly recommended that the individuals with gluten sensitivity or has celiac disease not consume them.
The seven cross-reactor foods are listed below in the order of danger to gluten sensitivity by the immune system:
Milk (dairy products of all kinds)
Yeast – Brewers & Bakers (anything that lists yeast in the ingredients)
Corn
Oats
Millet
Rice
Instant Coffee
Note: Not every gluten sensitive person will experience a cross-reaction to all of the above foods. However, if you have been diagnosed with celiac disease or gluten sensitivity, it is best that all of the above cross-reactor foods be avoided in ones diet.
Sources of Hidden Gluten
Besides avoiding the cross-reactor foods there are some foods that contain some hidden sources of gluten and you need to be aware of them.
Below is a list of hidden gluten foods:
Bouillon Cubes – May contain GMO's and other hidden sources of gluten
Candy – May be dusted with wheat flour to prevent the candy from sticking in the wrapper
Cheese spreads
Canned Soups
Chocolate – May contain malt flavoring
Cold cuts, wieners, and sausages – May contain some gluten cereal fillers
Detergents
Dry sauce mixes
Face Powder
Glue on Envelopes
Glue on Stamps
Hairspray
Lipstick
Lotions
Makeup
Maltadextrin
Medications & Vitamins
Modified Food Startch
MSG's
Packaged Foods (Be sure to read the label carefully for hidden gluten ingredients)
Pet Food
Playdough
Salad Dressings
Shampoo
Toothpaste
Always check with the manufacture to be sure the product is gluten free before buying.
Conclusion
As a parent or guardian, if you should observe if any of these signs appearing in your child, consult your physician or pediatrician. Before placing yourself or your child on a gluten-free diet, it is mandatory that you know up front that the problem was caused by eating of gluten.
If a healthy person eats gluten-free food it will not harm them as they willget the same nutrition as the person who is required to eat gluten-free food. One must be sure that the nutritional values, vitamins and minerals, in the foods being ingested are sufficient for all members of the family whether they can eat gluten or must be on a gluten-free diet.
You may want to check out our article on fibromyalgia and a gluten free diet.
Back to Top of Page
Shop Symptoms of Celiac Disease Resources


Go back to the gluten free diet with nutrition home page.