What Is A Gluten Free Diet
Gluten Foods To Avoid and Gluten Free Food List
Six Step Plan For Gluten Free Diet
Benefits Of Gluten Free Diet
Are you convinced a gluten free diet would help you feel better, but you do not know how and where to begin? Does following a diet without gluten seem impossible? It is not. Once you get in the habit of eating only gluten free foods you will discover it is not that difficult and you will have more energy and less cramps and pains. We want to help you create the gluten free diet six step plan that will make your new way of eating much easier.
Six Step Plan For Gluten Free Diet
Step One – Be convinced gluten is causing you problems or symptoms
Determine in your mind that gluten is causing you to feel lousy. Maybe you need to confirm once again you have gluten-sensitivity. Here are the sensitivity symptoms and Celiac disease symptoms that may describe you. If you have test results showing you are gluten-sensitive or have Celiac disease, accept the results and determine to do something about it.
Remember, once you have a diet plan in place, follow it consistently, and sticking to it, everything will be a lot easier.
Step Two – Understand what a gluten-free diet is
A gluten-free diet includes no foods or drinks containing the protein gluten. This protein is found in such grains as wheat, rye, barley, and triticale, the cross between wheat and rye. Wheat is identified in many processing forms such as bromated, enriched, phosphated, plain and self-rising. Other wheat products also include Durum flour, farina, graham flour, Kamut, Semolina and Spelt.
Here is a more complete list of gluten foods to avoid. Print the list of foods to avoid and attach it with a magnet to the refrigerator door.
Step Three – Be positive
There are many gluten free foods you can eat. In fact I am sure you have already been eating fruits, vegetables, beans, seeds and nuts in their natural, unprocessed form, eggs, and non-breaded, non-marinated fresh meat, fish and poultry. These foods are gluten-free. The biggest change for you will be eating breads, pancakes, pasta, biscuits, tortillas, pizza, cookies, brownies, snacks, cake, pie crust that is made from other kinds of grains. See the complete list of gluten-free foods you can eat. Print and place this list on top of the foods list you should avoid.
Step Four –Know what a well-balanced diet is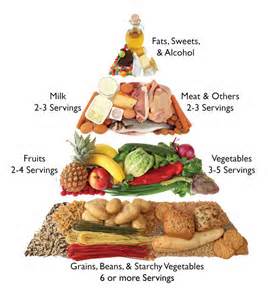 Learn which foods to include in a balanced diet meal plan. A well-balanced diet should include: proteins, carbs or fats for energy, vitamins, minerals, fiber, and water.
Good protein sources include eggs, fish, poultry, lean ham, red meat and low fat dairy products.
Good vitamin and mineral sources come from fresh vegetables such as cauliflower, cabbage, broccoli, carrots, parsnips, sweet potatoes, and fresh fruit such as oranges, grapefruit, bananas, cantaloupe, melons, and grapes.
Vegetables, fruit and raw nuts and seeds such as chi, pumpkin, almonds, chestnuts, coconut and hemp provide a good source of antioxidants and nutrients for a healthy heart.
Note: Some individuals who have been diagnosed with gluten sensitivity or celiac disease, may have a reaction or sensitivity to dairy products. If this is your situation, just eliminate dairy in all forms from your diet.
Step Five –Make meal plans with variety
Prepare meal plans with variety to reduce the tendency to dwell on what foods you cannot eat.
Breakfast Meal Ideas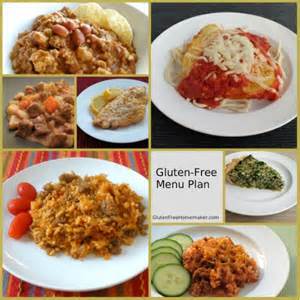 Eat plenty of protein for breakfast such as eggs, salmon, lean ham and low-fat dairy if dairy does not cause gluten sensitivity symptoms for you. Carbohydrate rich fruit such as dried dates, bananas, raisins, and figs will provide a source of energy. For other filling entrees include rice farina, granola. Then for the less nutritious goodies with still some nutrition: breakfast bars, toaster pastries, whole grain and multi-grain toast, whole grain flatbread with seeds should do well.
Snack Ideas
Homemade smoothie using ripe banana, egg powder, coconut oil and chilled, brewed green tea. Sliced pineapple, oatcakes spread with peanut or almond nut butter.
The less nutritious pretzels, snack bars, crisp bread, puffs, cheese ups, chocolate chip cookies, jerky, fruit leather, popcorn, salsa and dips, trail mix, crunchy chick peas. Limit the use of these snack items in your diet. The main nutrition for a gluten free diet should always come from consuming breakfast, lunch and dinner meals. Snacks are just a fill-in between meals.
Lunch Meal Ideas
Soups, fresh garden salads, fresh fruit salads, sandwich bread with tuna, macaroni & cheese, tortillas, pizza, taco shells, vegetable chips. Crackers, bread sticks,
Dinner Meal Ideas
Yams and sweet potatoes are carbohydrate rich with vitamins and minerals. Sliced lean turkey, chicken breast. Salmon filet, ham. Other entrees: pasta and noodle dishes like Chicken Alfredo, Indian dishes, Asian dishes, Mexican dishes, potato sides, stuffing sides, rice dishes. Deserts such as cookies, cakes, brownies, tarts, syrups and sauces.
Step Six – Plan meals in Advance
Plan your meals a week or two in advance to take advantage of any Online Shopping discounts with variety and convenience. Planning ahead will help you to stick with a gluten-free diet with nutrition. We all know what happens when meal time comes when there are no prepared plans. The fast food places are so convenient, yet do not support gluten free diets. Another concern is gluten cross-contamination.
Benefits of a Gluten Free Diet
Following the six step diet plan above will lead to better health. No doubt you remember the days of breathing difficulty, ulcers in the mouth, depression, osteoporosis, rash, fatigue, chronic diarrhea, vomiting, abdominal bloating and pain, constipation and other discomforts. By sticking to your gluten free diet plan and you will feel a lot better. Life is meant to be enjoyed. Enjoy it to the fullest by eating gluten free.
Shopping For Your Gluten Free Diet Plan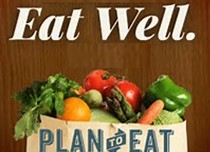 Are you like the rest of us and never have enough time to do everything you planned and needed to do in a day? We find that shopping online saves time. We have also found that Amazon has a good variety of foods with very good customer ratings. To make shopping faster we have reviewed the labels for the gluten free products found on Amazon and have found them to be gluten-free. We have included the product detailed description and label so you can quickly review it as well. We hope you will find shopping online to be satisfying and convenient.
Follow the Six Step Plan. Enjoy Your Gluten Free Diet Planning!
Go back to the Gluten Free Diet With Nutrition home page.